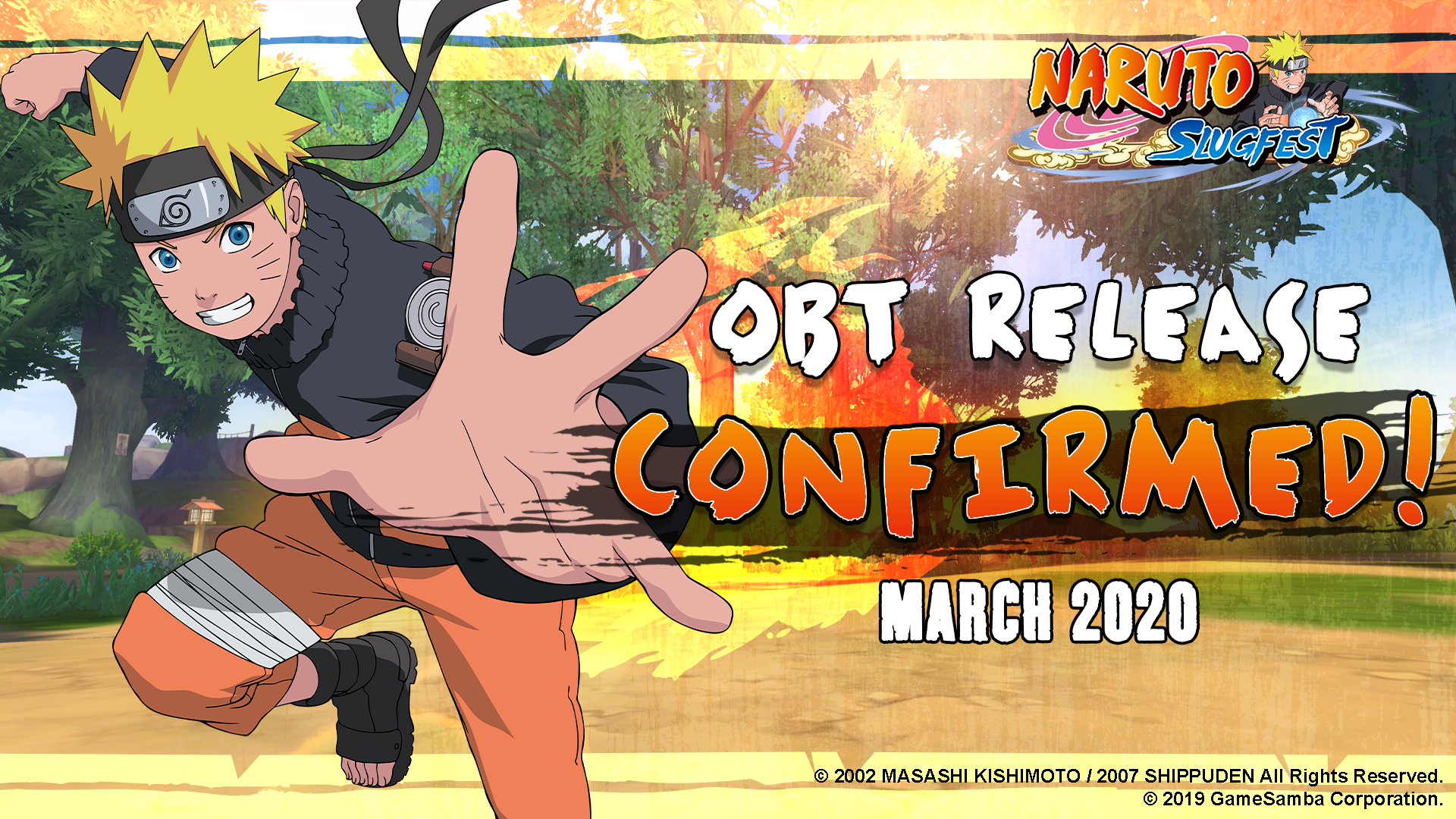 Open Beta Release CONFIRMED!​​
​​You've heard it right! We've got some amazing news for you today. Open Beta Test Release is confirmed. Read the details below:​​
Open Beta Release Date: MARCH 2020​
There will be NO Server Wipeout​​
Exciting news! because we currently have reached the One Million pre-registration milestone, Rewards will be enjoyed by those who have already pre-registered! So, if you haven't pre-register yet, visit the link NOW! http://bit.ly/NarutoSlugfestPreReg ​
More announcements will be posted so stay tuned!​​
​​See you in-game soon!