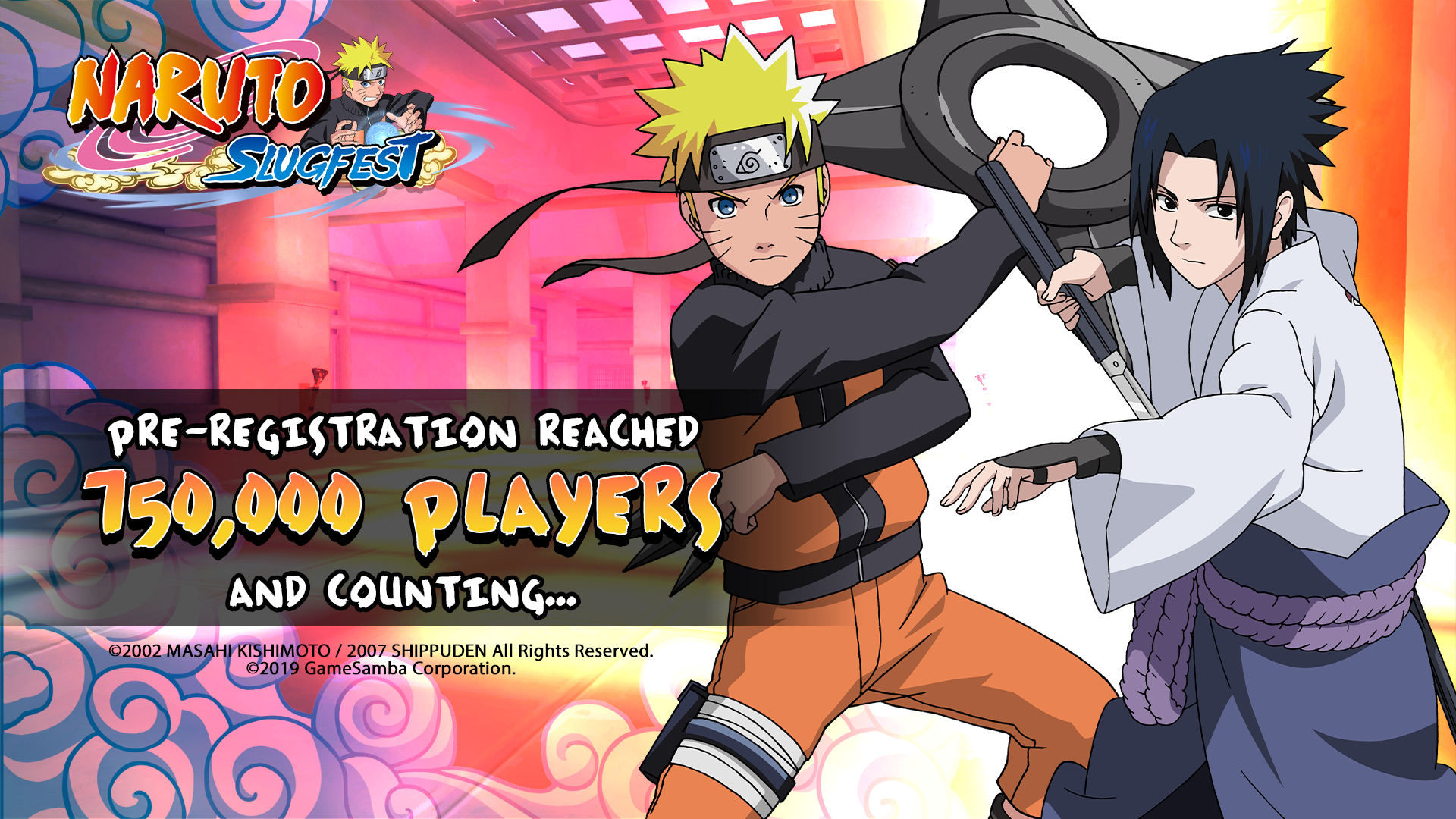 Naruto: Slugfest reached our 750K Pre-Registered players!​​
The will of fire from our shinobis and kunoichis is burning strong and will never fade away! Keep on inviting your friends to Pre-register and together, we will find our ninja way.​​
PRE-REGISTER NOW!
​​
To get the latest news and updates, players can stay tuned on the Official Social Handles of Naruto: Slugfest below:​
© 2002 MASASHI KISHIMOTO / 2007 SHIPPUDEN All Rights Reserved.​
© 2019 GameSamba Corporation.​