Cubinet Interactive CEO, Mr Andy Choe (picture above), proudly announces that we have secured a new working relationship with Mgame (www.mgame.com) on the MMORPG game, Yulgang2. We have signed the contract today and we will expect it to be launched somewhere before end of the year. We have secured the license for Malaysia, Singapore and Philippines and the game shall be launched in both English and Chinese version (yulgang2.cubizone.com). Andy Choe, re-iterated that this marks an important milestone for our organization to continuously bringing strong game titles to our communities". A signing ceremony was held today at Mediacorp office in Singapore between the 2 Companies. (http://www.todayonline.com/tech/games/mediacorp-signs-licensing-mmorpg-yulgang-2).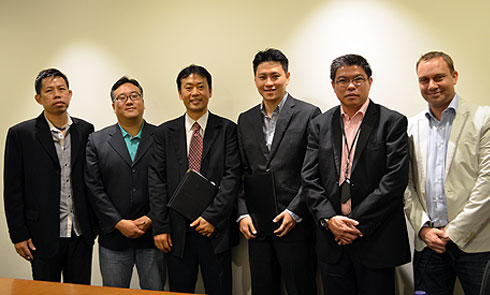 Global Game Portal Mgame (www.mgame.com), CEO Yi Hyung Kweon (picture, right)
mentioned that with this new partnership with Cubinet on Yulgang2, Mgame is expecting great result from South East Asian market.
Mgame's new title 'Yulgang2' has started its service in Korea since January of this year and had garnered huge followings. With its slogan "Combat Action", it provides a gaming experience that will be a sure hit for players in this region.