Mr Somjett Setthapinit, Country Manager for Cubinet Interactive Thailand, announced the Open Beta date for 9yin on the 27th July, 12 noon (Thailand time)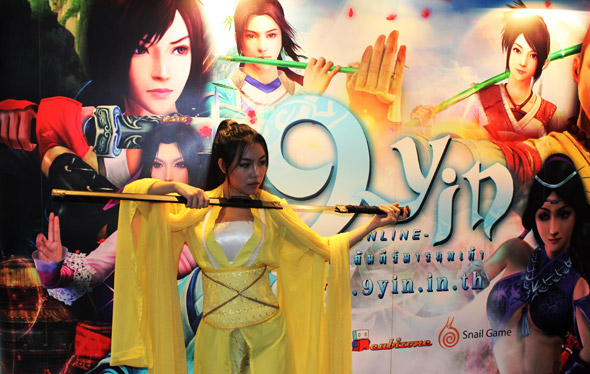 Cubinet Thailand opened their server for players during their Alpha testing for 3 weeks which has just ended on 4th July and now in its final preparation phase for the Open Beta launch. Today, Cubinet have invited the media, press, partners, sponsors and guests to witness their soft launch of 9yin held at Pullman King Hotel, Bangkok. The key highlight of the day was the announcement of the Open Beta date which all our players have been anxiously waiting for the pass few week since the Alpha Beta closure. In this event, Somjett also took the opportunity to explain the game to the media and all the invitees.
Since the game was introduced in Thailand for the first time in the local language during the Alpha, the reception from gamers in Thailand has been exceptionally good.