Originally came from China, Snail Game's  "Age of Wushu" has started in North America way back in 2013 and took the world in storm in releasing in various local publishing worldwide.  The game revolves around the Wuxia-inspired lore surrounding martial arts and adventures in medieval China.
 
About Age of Kung Fu

Age of Kungfu – Power Is Never Ordained, the revolutionary martial arts MMO Game developed by Snail Games is coming in Southeast Asia this August 2014! Published by Cubizone in English version, the game is available in Singapore, Malaysia and the Philippines
Age of Kung Fu offers a wide variety of intense PVP combat, charmingly realistic representation of medieval China – all represented with stunning graphics, and lots of really challenging instances. Boasts a non-linear gameplay for users to enjoy.

Players may join Eight different Martial Art Schools and experience fierce aerial duels, different martial arts skills and lead an infinite number of Guild Members to counter the massive forces of Jianghu!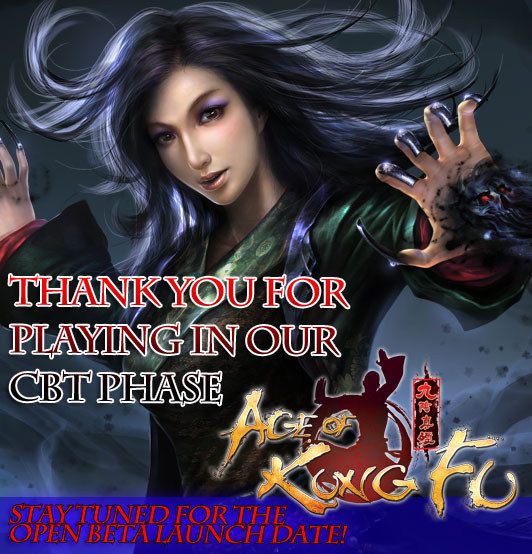 Cubinet opened their server for players during their Alpha and Close Beta testing for about 3 weeks which has just ended on 4th August and now in its final preparation phase for the Open Beta launch which was announced to be on 25th August, 2014 (3pm GMT).

Up to now, the reception from gamers in the region as well as players coming from other parts of the region has been exceptionally good and very encouraging.
Please visit our Game Website (http://ageofkungfu.com/) for more information of the game as well as the events that have been lined up.
Herewith is a Open Beta Video Trailer on the game.
See you in the game!