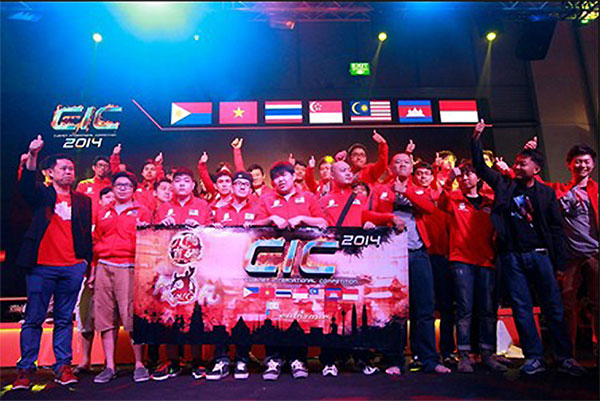 The stage is set in Siam Paragon, Royal Hall during the 2014 Thailand Game Show Big Festival.Participants hailing from Singapore, Malaysia, Philippines, Vietnam, Cambodia, Indonesia and Thailand, the burning flames of the 9CIC 2014 amplified as the 32 participants intensely compete for the highly coveted prize.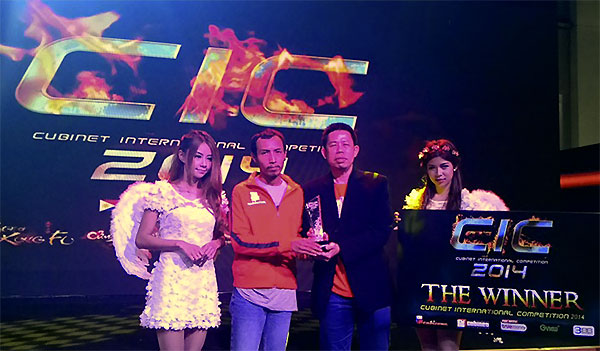 (Middle Right - Mr. Yew Hon Lee, Cubinet Interactive COO handling the 9CIC 2014 Champion Title to Somchoke I.)
In the end, Thailand representative, Somchoke I., was recently crowned as the first ever 9Yin Cubinet International Champion wherein he edged out Malaysia representative, Teo Jia Hao 3-1 in their best-offive finals match to secure the crown.

( From L-R: Teo Jia Hao, Ng Lean Yik and Trần Quốc Hưng)
Another Malaysian representative, Ng Lean Yik, secured the 2nd runner up title and from Vietnam, Trần Quốc Hưng, 3rd runner up.
"The fight was truly intense!" Mr. Yew Hon Lee, the Cubinet Interactive COO said. "The 9CIC 2014 only proves that nothing can surpass MMO Gaming experience."
"Expect a much bigger and better competition and gaming event of Cubinet Interactive from this point forward" he also added.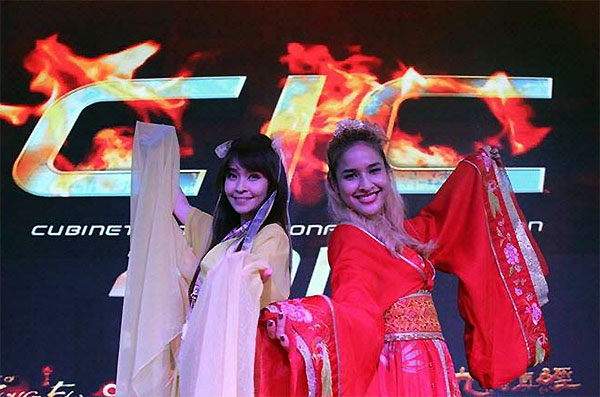 Cubinet Interactive, publisher of a wide array of successful MMORPG games all around the world such as 9Yin (Age of Kung Fu), Avatar Star, Final Combat and Yulgang 2 played host to six countries who competed.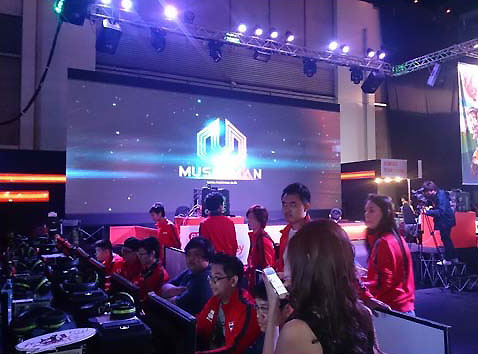 Aside from the intense tournament, games, freeplays, freebies and other activities prepared by Cubinet Interactive kept everyone busy. Also at the event, Cubinet Interactive showcased their three new MMO
Games Avatar Star, Final Combat and Music Man Online and their first ever mobile game Princess Run which brought awe and excitement to the crowd.

For more information about Cubizone Games, services, features and upcoming events, visit Cubizone

Other useful links:
About 9Yin Cubinet Interational Competition 2014
Age of Kung Fu Official Website
Official Youtube Channel
9CIC Trailer
Age of Kung Fu Trailer
Download Game
REGISTER!